Welcome to Westside Baptist Church
We seek to glorify God through dignified worship and the preaching of His word to all.

We do not believe you must be a Baptist to be saved. We do not believe going to any church can save you. We do not believe we are the perfect church. We do believe that God's mercy is upon us as one of the Lord's Gospel preaching churches.
---
Pastor Robert Logan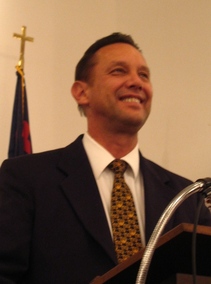 Schedule of Services:

Sunday
9:30 A.M. Sunday School for All Ages
10:30 A.M. Worship Service
6:30 P.M. Worship Service

Wednesday
7:00 P.M. Prayer and Bible Study
7:00 P.M. Youth Groups
---